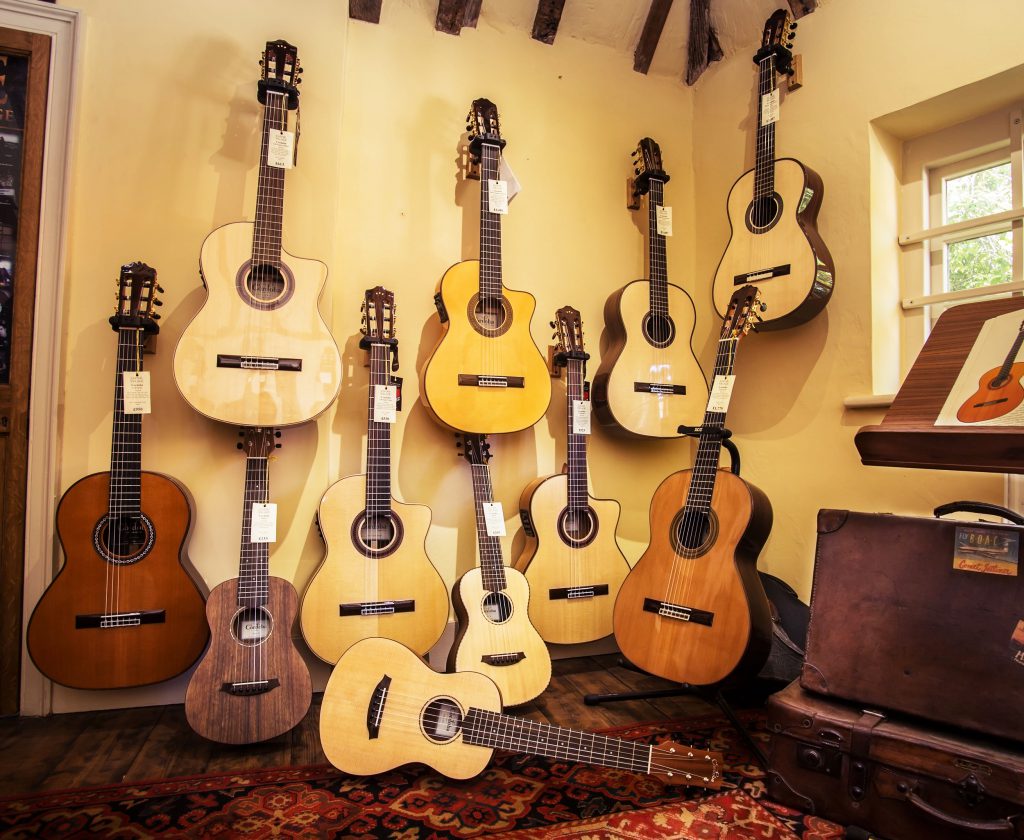 If you consider yourself a guitar afficianado, then Guitar Village should be on your bucket list. Located in Surrey, about an hour outside of London, England, Guitar Village houses tons guitars in a building dating back to the 15th century. A batch of Córdoba guitars, including a few Master Series models, is lucky enough to call Guitar Village home. We chatted with Vintage Specialist Sam, who filled us in on the Guitar Village history, and their relationship with Córdoba!
"The building was built in 1467 and there's lots of marine timber taken from boats to make the main structure," Sam explains. "The building was originally three cottages so we still have three staircases and an open fire still working in the winter months."
Guitar Village likes to make sure their customers get the ultimate expience, says Sam: "We have 14 display rooms of different sizes and about 1,200 guitars in the shop. Most of the rooms have Persian rugs in them and each have different features. A couple of the upstairs display rooms have leather armchairs for the partners to sit in while the customer is choosing their next purchase."
Córdoba doesn't get forgotten amidst the stellar guitar selection, though. "All the guys here play guitar to a high standard and we all love the Master Series, the favourite being the Torres," 
One of the perks of the job? "There're many highlights to working at the shop, such working round the best guitar available (new and old) and working in a lovely old building," Sam said. "I would say one of the main things that we all like is the large list of celebrity customers we get in the shop."
Keep scrolling for a few more pics of the Córdobas at Guitar Village! Learn more about Guitar Village here, or follow them onFacebook, Twitter, and Google Plus.