As of this year, Córdoba Guitars has been crafting beautiful nylon string instruments for 20 years. For some companies, 20 years is chump change. But here at Córdoba, we're excited at the progress we've made and at the number of instruments we've shared with the world.
We wanted to commemorate this milestone by creating a 20th Anniversary guitar in our California workshop that not only honored the history of our company, but also paid homage to the rich tradition of the classical guitar as a whole. We turned to the original source of inspiration for Córdoba Guitars–the Great Mosque of Córdoba, located in Spain, which features stunning arches throughout its sprawling architecture. This structure had a huge impact on our founder and CEO, Tim Miklaucic–so much so that the mosque's arches have been incorporated into the Córdoba logo.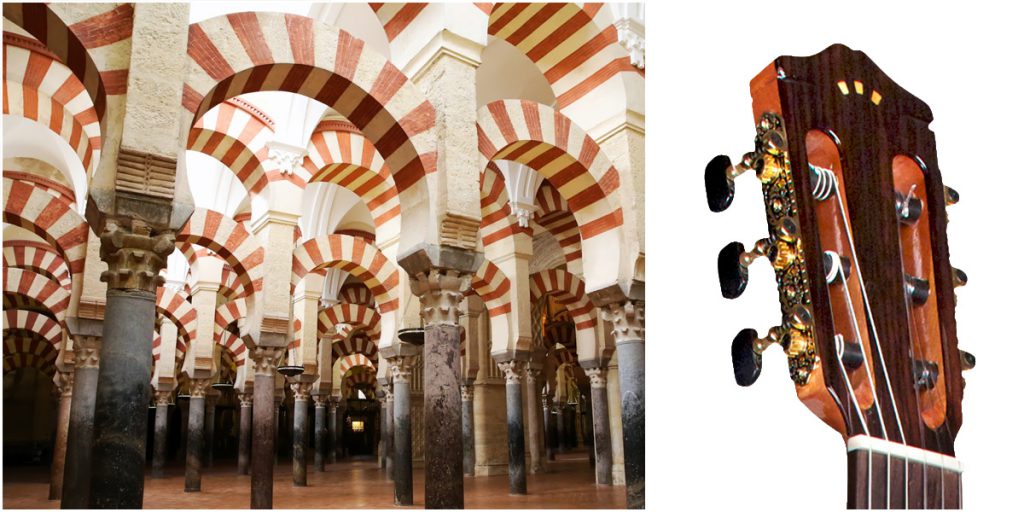 "I spent a lot of time in Córdoba as a teenager and young adult," says Tim. "I loved the fact that Córdoba had both Muslim and Christian influences–it was a coming together of different intellectual communities, a melting pot."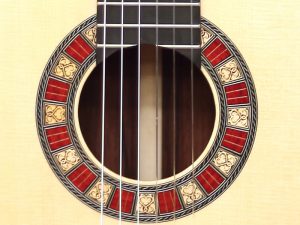 Córdoba workshop lead Andrew Enns took visual cues from the mosque, specifically honing in on the beautiful red arches, and developed the 20th Anniversary's signature rosette. To honor classical guitar history, the shape of the instrument is inspired by the iconic Hauser guitar, the original of which has been deemed "the greatest guitar of our epoch." In a nod to more modern guitar building, Andrew modified the Hauser's traditional 7-fan bracing pattern to allow the top to vibrate freely and to enhance the resonance of the Englemann spruce top.
"The 20th Anniversary guitar has very big, dynamic sound with deep lows and piano-like highs.  Each note is punchy and resonant with a bit of 'air' around it," says Andrew. "When played softly, it can be sweet and airy, but it has plenty of headroom to dig deep for big aggressive tones."
"It has a beautiful deep sound, with really good projecting trebles," confirms Tim. "It sounds uniquely Córdoba."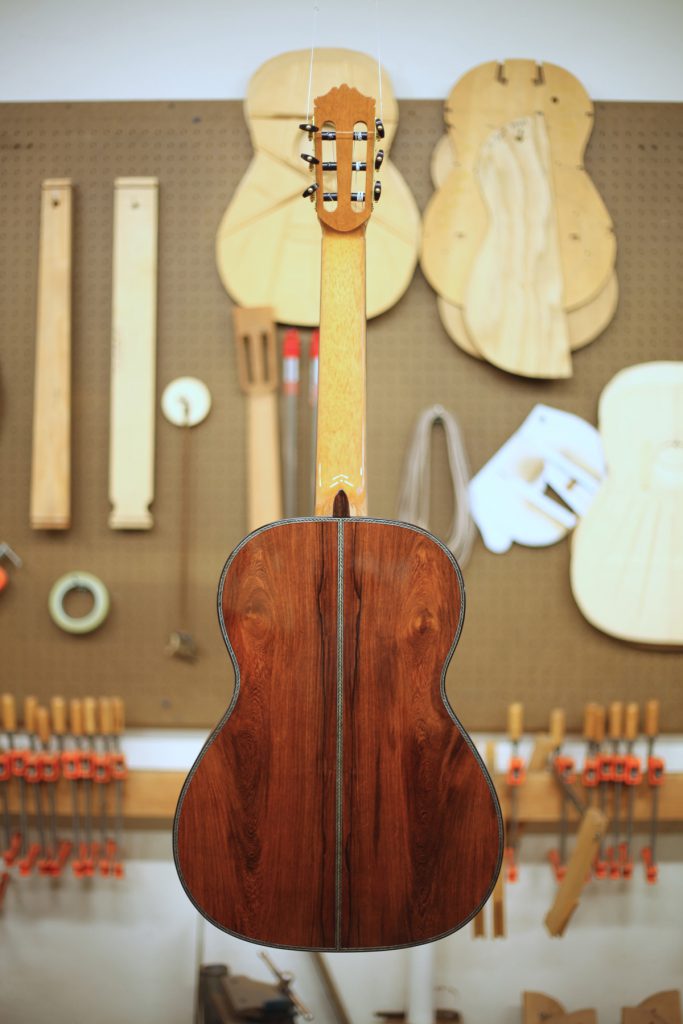 We'll be making a total of five 20th Anniversary guitars, each featuring a solid Englemann spruce top, solid Madagascar rosewood back and sides, ebony fingerboard, Madagascar rosewood bridge, and cedar neck.
"My goal has always been to give the nylon string guitar its fair chance, and the 20th Anniversary guitar is a symbol for just how far Córdoba has come in achieving that goal," says Tim. "I hope that in the future, more people discover the magic and rich history of the nylon string guitar."
To view more custom shop creations, view our Córdoba Custom Shop Gallery.