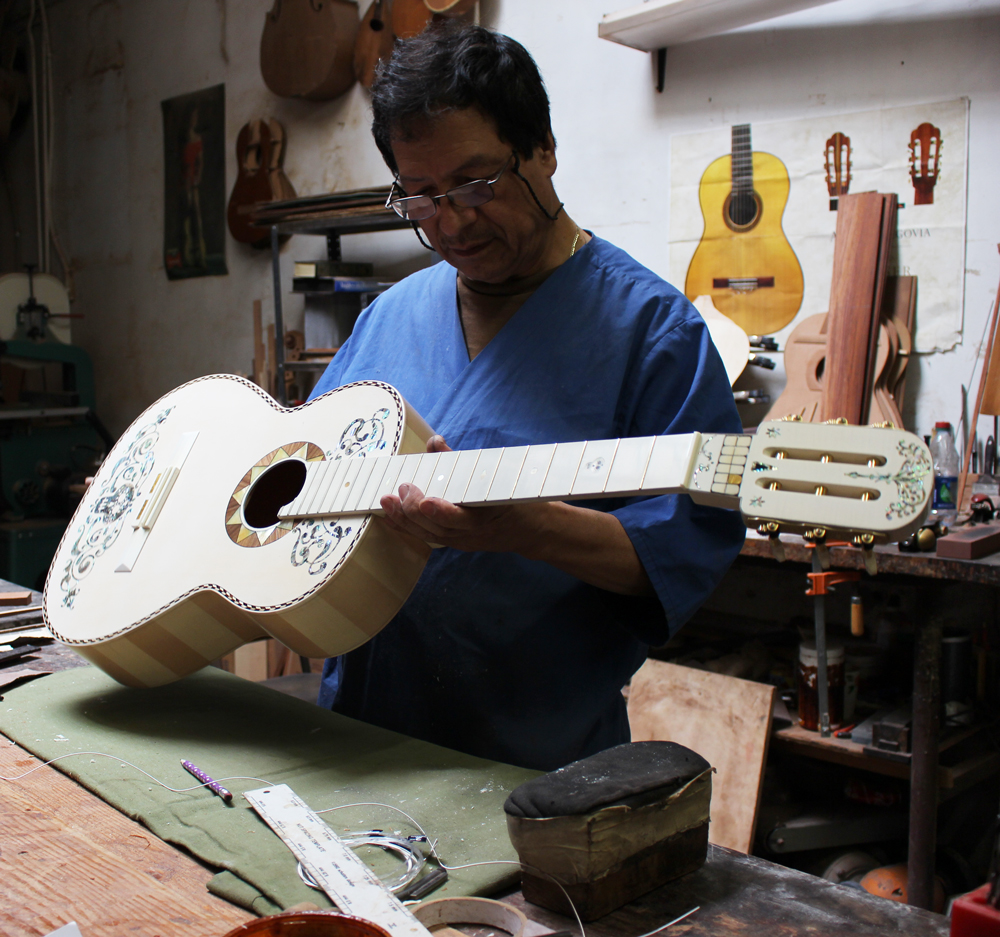 Fretboard Journal's latest issue takes a deep dive into the guitars of our favorite Disney/Pixar movie, Coco. If you've seen the movie already, you already know that the animators did an incredible job at making every guitar in the film as lifelike as possible (if you haven't seen the movie yet, you need to get on that ASAP).
They didn't stop there, though. As writer Michael James Adams observes, "On screen you see real chords, complex strum patterns and even the hard work of practice. Eagle-eyed viewers take note: you can actually learn the songs from this film just by paying attention to what you see on the screen."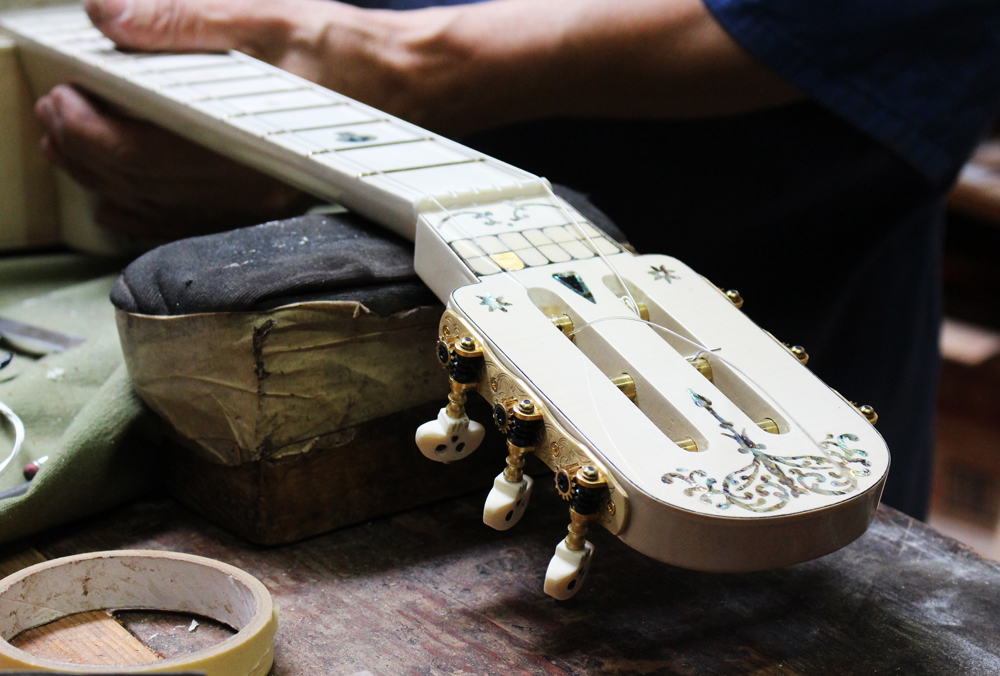 This superior attention to detail was by far most apparent in the design of Ernesto De La Cruz's prize guitar:
"Though unbridled artistic flair often leads to instruments better suited for display rather than play, Pixar's artists succeeded in straddling extravagance and functional beauty here, dreaming up an ornately adorned piece that's neither gaudy nor inelegant. That's an incredible feat of its own, considering how many real-world examples aren't nearly as successful."
When Disney/Pixar called on us to replicate the De La Cruz guitar, we knew the pressure was on and the bar was high. Adams writes, "Should you find yourself wondering if such a guitar could still be as alluring in the real world, then I have good news: Pixar has partnered with Córdoba to produce a limited run of 20 hand-made guitars. The man responsible for bringing this guitar to life is none other than Los Angeles luthier German Vasquez Rubio, who has meticulously replicated all of the motifs and flourishes that make Ernesto's guitar stand out on screen."
Won't believe it til you hear it? Check out our demo of the Coco x Córdoba Replica below. Read Fretboard Journal's full article by subscribing here.