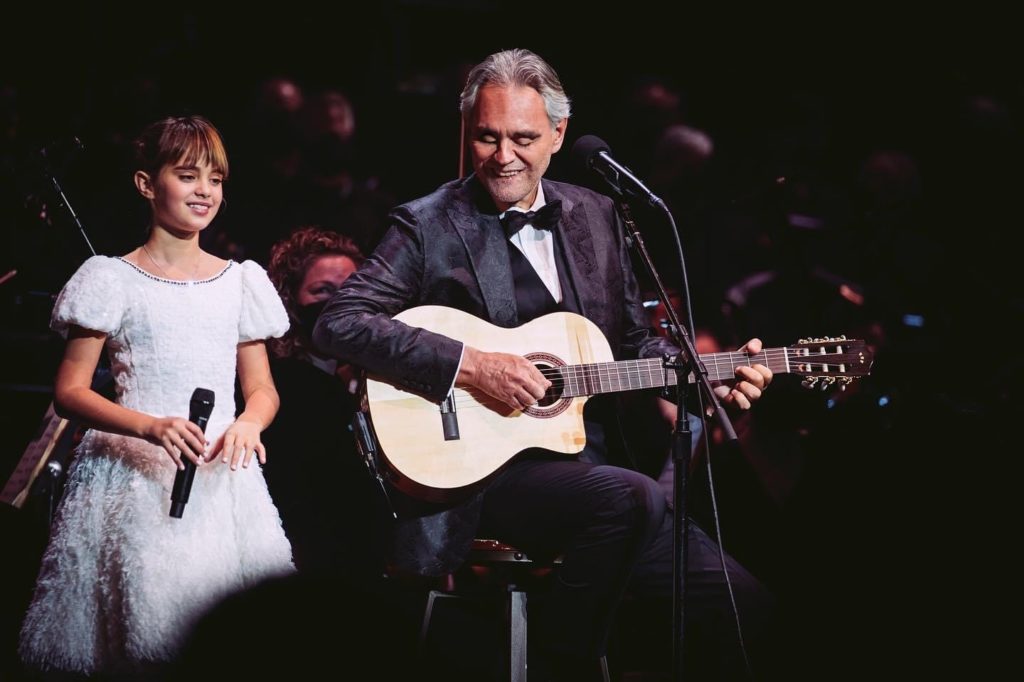 Italian tenor Andrea Bocelli is an international superstar whose music has been known to bridge classical and pop genres. Rising to fame in the '90s, Bocelli has continued to tour around the world entertaining audiences of old, young, and everyone in between.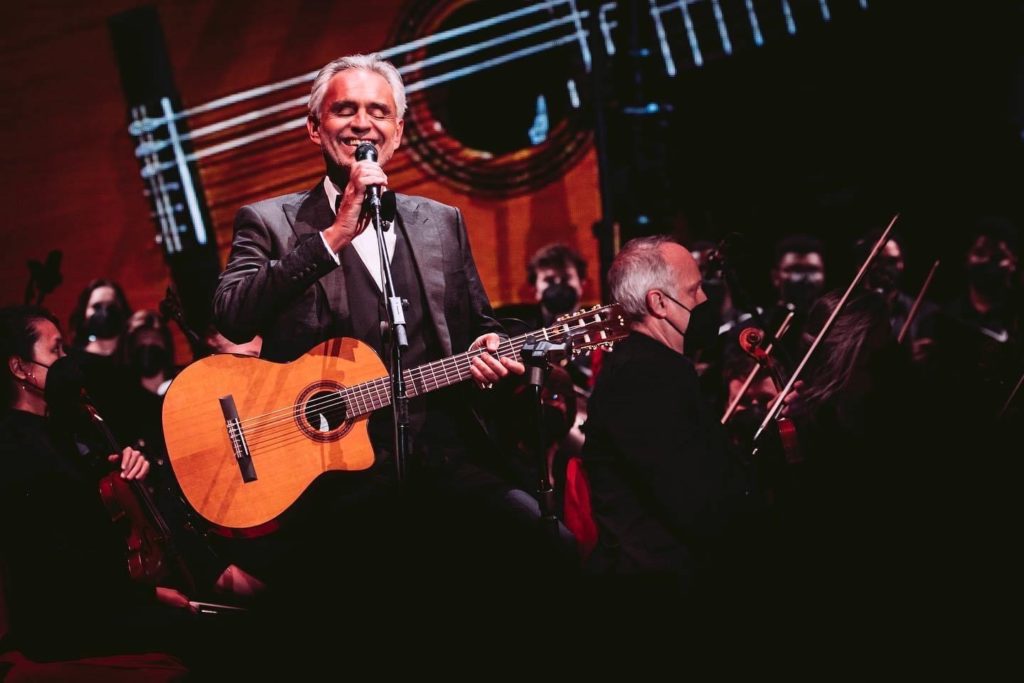 Cordoba is excited to announce that we have partnered with Bocelli on his most recent tour, for a very special segment in his show. For each stop along this current US tour, Andrea is playing a Cordoba C5-CE live on stage, to then sign and auction off at the end of each show.
For the performance itself, he is accompanied by his nine-year-old daughter, Virginia, while they both sing the Leonard Cohen classic, "Hallelujah".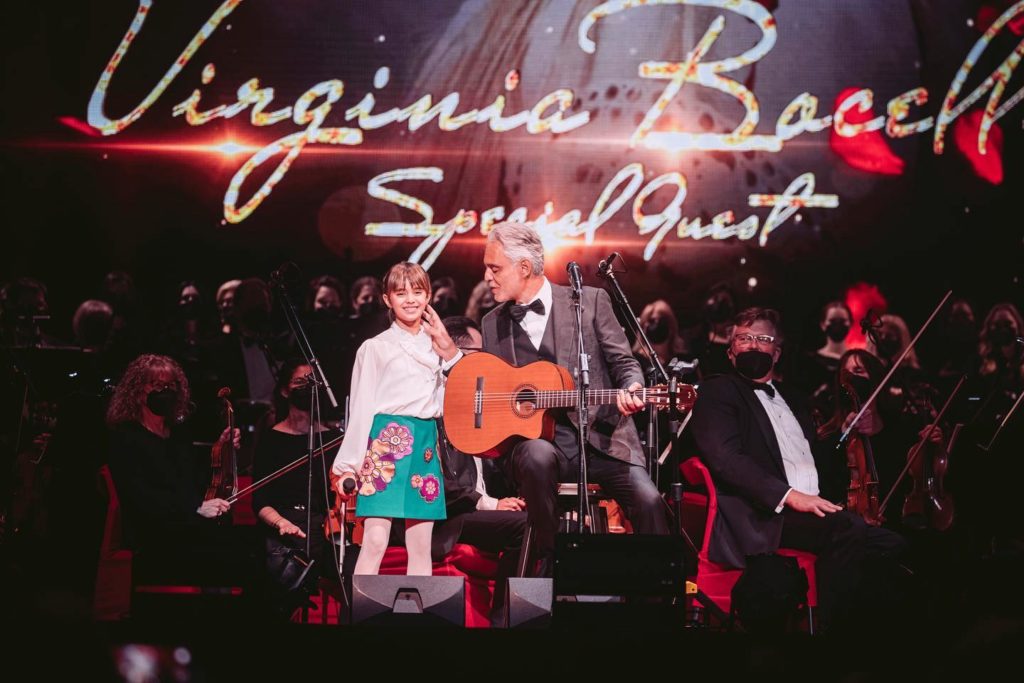 Each auction has seen a substantial amount of success, as some guitars have sold for $200,000+ a piece! All proceeds from each of these auctions go towards the Andrea Bocelli Foundation, which was created to empower people and communities in situations of poverty, illiteracy, and distress due to illness and social exclusion. Since 2011, ABF has raised more than 45 million dollars and funded the construction of 9 schools in Italy and Haiti, thereby allowing 3,500 students to gain access to education. Every day, ABF guarantees access to drinking water to over 400,000 people and provides basic health care in 5 of the most remote and impoverished communities in Haiti.
Check your local arenas to see if Bocelli will be coming to a city near you!