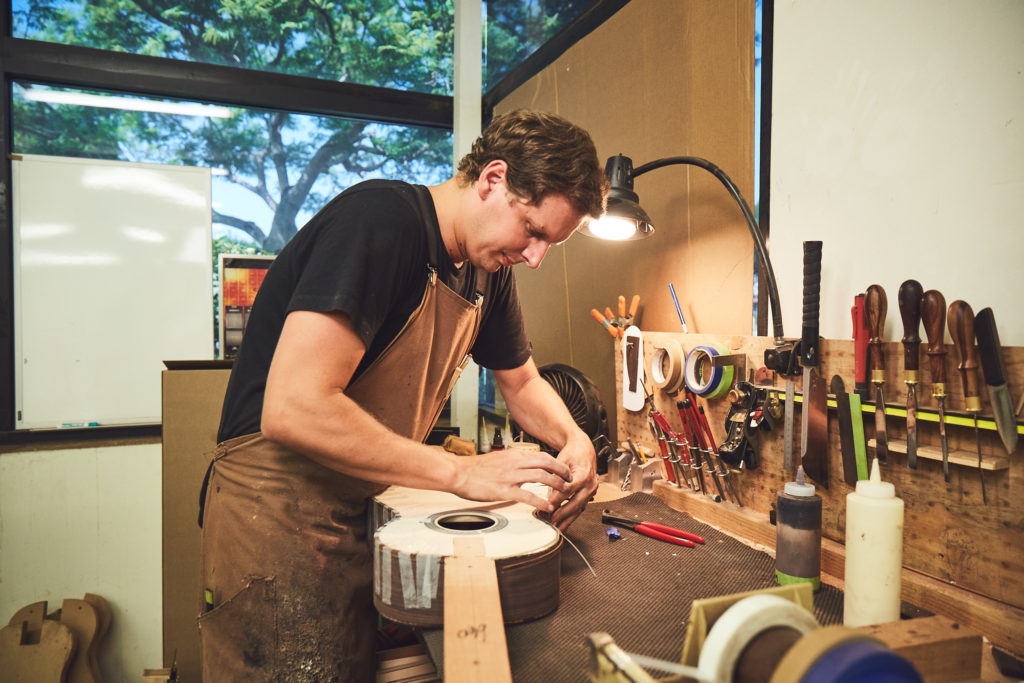 Ever wonder what it takes to become a luthier? So did Acoustic Magazine. They chatted with the Lead Luthier from our Master Series Workshop, Andrew Enns, to learn a bit about what goes into building a guitar, what his Córdoba favorites are, and more! Don't have time to read the full article (which you can find here)? No worries–a few highlights are below.
Firstly, how did you first fall into the world of luthiery?
I come from a family of carpenters and engineers, so working with my hands was a common thing since I was little. I had also been a guitar player since I was 10. By my late teens I wanted guitars that I could not afford, until it dawned on me that guitars are made out of wood and I had woodworking experience. I built my first guitar when I was 18 and I've been passionate about it since.
Tell me about the woods you use. Are there any woods you absolutely cannot work with?
I mostly use Engelmann spruce or red cedar for the soundboard, Spanish cedar for the neck, ebony for the fretboard, and Indian rosewood for the back and sides. However back and side woods vary a lot depending on the look or sound I'm going for. There are some woods that I'd say you should not work with and some I don't prefer to use but none that I would say I absolutely cannot work with. Choosing the right pieces of wood is one of, if not the most, important things in building an acoustic guitar. Its rigidity, weight, density, cut, grain, stability, etc all play a part in how it will act and sound.
Cordoba are built and designed around the Spanish tradition, what attracted you to build for Cordoba, did you grow up playing Spanish-inspired guitars?
The very first guitar I learned to play was a nylon string. However, after a year or so I got more into electric guitar and didn't get back into Spanish-style guitars until I started working for Córdoba as a quality control tech. As a builder I was always attracted to classical guitars because I thought of it as the epitome of luthiery. I saw the attention to detail and dedication it took to succeed in making a great classical guitar as intimidating and a challenge.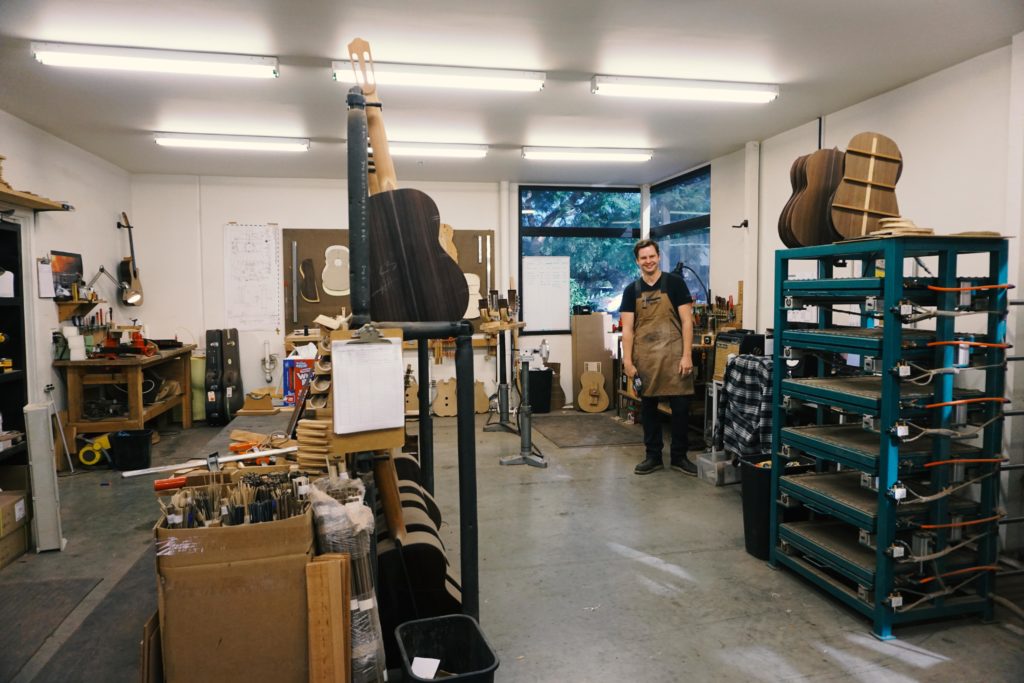 You're Cordoba's head luthier, what does your role entail; do you oversee a team? I can't imagine it being a one-man job?
My primary role is building the Córdoba Master Series and Custom Shop guitars along with one other builder. We each build a single guitar from start to finish, so each Master Series guitar is built by one builder from beginning to end. I also design and build prototypes for new models, assist our service department and quality control with training, repairs and customer inquiries.
What sets a Cordoba or Guild acoustic apart from other brands?
Córdoba has the biggest and best selection of nylon-string guitars of any brand in the world.  From our entry-level guitars to advanced models, you will get exceptional value for a low cost.    
See more from inside our Master Series workshop here.